Keep On Rolling...
Tales, data and photos from the bike.
Thanks for stopping by. Enjoy my site.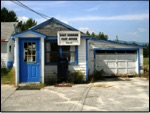 Bike Post Office Photos...
Click on the photo to the left to check out the post offices I have biked to in the last 15 years. Arranged in alphabetical order, but this 2022 are at the start (2).
Current count is 462 post offices.
Maine = 403; Massachusets = 2; New Hampshire = 31; New York = 6; Vermont = 20
Current bike notes...
Target towns for 2022 are Kingman (9/17), Wytopilock (9/17) and Lyman (5/30).
9/18
Reached all of this year's target towns. I may go up to get to last year's missed town (Haynesville). Weather and hunting season figure in those calculations. In that area every person driving by waves figuring they either know you or seeing my condition just giving an acknowledgement. :)
(map not updated)
Working on post offices checklist I stumbled on a post office I biked past over a decade ago. East Livermore. Does not look like typical building and I was probably looking down. I do recall seeing the Witt's End store attached to it. So have started making a list for next year's target towns, unless I get them this year.
7/22
It would be nice if this year I could get the bike odometer out of the 50,000s and reach 60,000. I have spent way too long in the 50s. I reached 50,000 miles in Portland on April 30, 2016.
7/11
Too much sun last week. If I bike today it will be less miles on in the neighborhood where there is shade. Not much shade on Rte 3 and the condition 220 is in I would not mind skipping it today.
7/9
Simply doing 20-25 miles a day is not going easy these days. At the current bike pace it helps to have a good audiobook going. A very good one on Abraham Lincoln right now. I hope next week to start volume 2 on Josef Stalin. That one is over 50 hours. Was going to start that one this week but the Lincoln book was a good move with the decisions coming from the U.S. Supreme Court in June.
6/19
Fixed the Bike Post Office photos. Have not re-checked to make sure they are in alphabetical order, but it should be good enough for now.
No chance for June miles target. Now I simply hope to not post a zero.
6/5/22
Lyman was reached on 5/30.
2/26/22
The last one does not have a post office. Wytopilock online shows a photo of Reed Plantation. Have mapped out a ride from Macwahoc through Kingman to Prentiss (staying on state route for the map) then up to Wytopilock then Reed on 2A and back down to Macwahoc. This is under 50 miles To do this as one ride needs a pace car. Without that it gets split into at least 2 trips.
Looking my master zip code list used to track post offices in Maine, I am running down on Maine post offices. This list does not tell if a town has a post office unless I have checked for it online or biked to it and found none.
This year I hope to work on finishing up covering some state routes like Route 11 and Route 17. I think Route 16 also may be close to being completely biked.
Routes I have covered are 1, 2, 3, 220. At some point I will look at the wall map to see others that are completed. There are more with the map being so filled in.
Initial Maine Bike Maps photos have been posted. At some point I will add in other years. 2021 start and 2022 start maps are posted. Only difference is road covered from Lewiston through Lisbon and Topsfield to Vanceboro on Canadian border.
I would like this year to get my bike odometer to finally move over 60,000 but I am not planning on it. Getting over 1,000 miles for the year would be a move in the right direction.