Keep On Rolling...
Tales, data and photos from the bike.
Thanks for stopping by. Enjoy my site.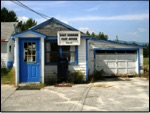 Bike Post Office Photos...
Click on the photo to the left to check out the post offices I have biked to in the last 15 years. Arranged in alphabetical order, but 2022 are at the start (2).
Current count is 462 post offices.
Maine = 403; Massachusets = 2; New Hampshire = 31; New York = 6; Vermont = 20
Current bike notes...
Target towns for 2023 are to be posted soon.
1/1/23
Weather made getting on the bike day 1 easier. Decided to not set goals for each month of the year ahead of time but at the start of the month. The only solid goal remains to not post a zero miles month. I may go back to a bike blog format which makes me take a photo each ride. If I do anything posted on this page will be moved over to that. Bike map photo will be updated soon with the minor changes that were added in 2022.